Single of the Year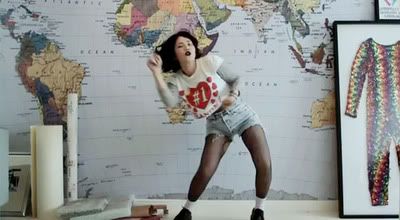 But not the first time you hear
it
. You're just like, "Right, they're back. Sweet." And then the second or third or fourth time it starts to do things. (Like convince you for three and a half minutes that it's July and not November. Or that videos of normal people dancing are coolly DIY.)
It came as a surprise to me, too.
Nearing the home-stretch, I thought it had to be
Adele
. Why? Because even the
Linkin Park version
is good and everybody sings along. (Plus the CBC Stanley Cup finals
clip
[but that didn't work out so well...])
Or maybe it should be
"E.T."
because of the stuttered consonants on the chorus--and as much for the "pockets on Shrek/rockets on deck" bit as in spite of it.
Or even
"I Just Had Sex"
for perfectly capturing, and encapsulating, a specific
feeling
when Akon sings "and my dreams came true," then blasts off into the stratosphere. (Perhaps to join Alien Katy Perry?)
All fine candidates, but no; when Lovefoxxx drops
We have too many bruises, from too much kissing
And the only pain would be from too much missing
it's game over.