Friday
Living in a Hurricane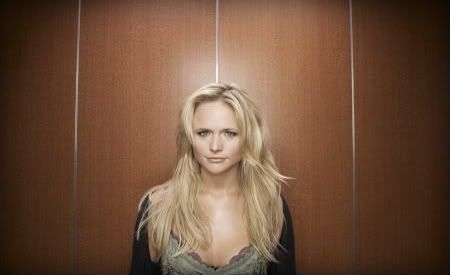 New Miranda track!
Between her
Revolution
and
Blueprint 3
, September really can't come soon enough!
Posted by

Josh
at 1:47 PM

Wednesday
10 Songs, 10 Sentences
Black Eyed Peas - "Boom Boom Pow"
Putrid; unlistenable.
Ciara f/ Justin Timberlake - "Love Sex Magic"
A grower, largely on the strength of that Much Music ad where it's intercut with "Circus."
Eminem - "Beautiful"
If he hadn't yet lost it when he made "Just Lose It," he sure has now.
Keri Hilson f/ Kanye West & Ne-Yo - "Knock You Down"
Not bad, but not this year's "American Boy" by any stretch.
Jay-Z - D.O.A.
Gives real reason to hope
The Blueprint 3
might be as good as
The Carter 3
, if not
The Blueprint
1.
Lady Gaga - "Paparazzi"
You know you were way off-base with the one-hit wonder tag when the fourth single is better than the three that preceded it.
Brad Paisley - "Then"
On paper, it's considerably blander than the lofty lyrical standard to which he deserves to be held, yet the tenderness in his delivery goes--as usual--a pretty long way.
Asher Roth - "I Love College"
Reminds me less of my own college experience than of that
Gilmore Girls
episode where Rory and Paris reluctantly head down to Florida for Spring Break.
Taylor Swift - "You Belong With Me"
She has to know the the shy-nerdy girl thing has a fairly finite lifespan, especially if she wants to play Juliet--or at least Shania (unless, come to think of it, she'd rather be the distaff Brad Paisley).
Kate Voegele - "99 Times"
The chorus is surprisingly catchy, though I'd be more surprised if I ever heard the name Kate Voegele again (though see above: Gaga, Lady).
Posted by

Josh
at 1:43 PM